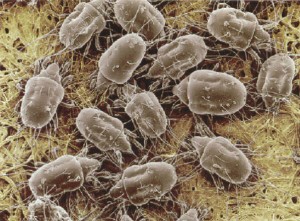 Recently while watching television, I noticed a new commercial for a national carpet cleaning company claiming to be the first asthma & allergy friendly™ certified carpet cleaner.   Having an interest in the floor cleaning industry I decided to further review this newly discovered information.
According to the certifying organization's website http://aafa.org/ , "the asthma & allergy friendly™ Certification Program, is an independent program created to scientifically test and identify consumer products that are more suitable for people with asthma and allergies".   In short, the certification is awarded to those Professional Carpet Steam Cleaning procedures that have been scientifically demonstrated to contribute to the goals of allergen reduction.  
Based on these criteria it would appear that only the products and procedures, rather than the individual cleaning technicians performing the work, are receiving the certification.   The effectiveness of this certification then seems limited to the skill, education and ethics of the technician using certified cleaning procedures and products.   If the technician is not performing the procedures properly does this then void the certification?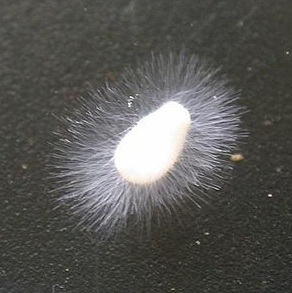 Although at present there seems to be only one carpet cleaning company among the masses worthy of the A&A Friendly Certification, have no fear, many cleaning companies out there will continue to meet and exceed these standards just as they have for many years.   There is no dire need or advantage to changing your choice of carpet cleaners now, especially if you have been satisfied with their service.   Asking your local carpet and upholstery cleaning company a few basic questions should put your mind at ease.  Do they use external extraction, such as a truck mount system, to avoid the vacuum from contaminating the indoor air?   Do they use HEPA filters on their equipment?   Some basic steps you can take to reduce allergy and asthma triggers are:
Control Mites – wash bedding in 130 plus water at least once per week

Avoid Spreading Contaminants – keep windows closed if possible.   Remove garments and fabrics worn outside at the front door and launder.

Use a Certified Vacuum – use microfiber clothes and dusters on baseboards, sills, door jambs, air registers, vents and other hard surfaces.

Avoid Harsh Chemicals – avoid using products with heavy scents, VOCs and natural lemon.

Change Filters – service and clean air filtration equipment regularly, including vents, registers and ducts.  Use Certified Filters on air conditioning units and change every 60-90 days; follow manufacturer guidelines and recommendations.

Humidity – eliminate any water leaks and try to keep humidity levels under 50% to reduce the chances of mold.

Hot Water Carpet Cleaning – it's recommended that carpet and heavier rugs be professionally cleaned 3-4 times per year.   Vacuum fabric upholstery at least once per week.
For the Top Five questions you need to ask your choice in carpet cleaning companies visit http://www.nepacarpetcleaning.com/5-questions-to-ask-before-hiring-a-carpet-and-upholstery-cleaner.