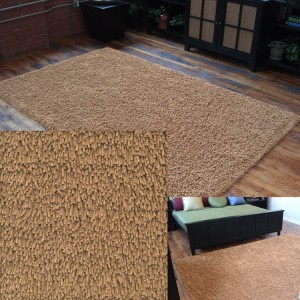 When researching his or her subjects a good journalist considers who, what, when, where and why.   These are just a few questions you should be asking yourself when considering new carpet for your home.   Make a list of your habits, hobbies and other particulars that will help guide some of the decisions your sales rep may present. 
Why carpet and not hardwood or laminate flooring?
Carpet is less expensive than hardwood flooring and may be easier on your budget.    The price of carpeting depends heavily on the quality.

Carpet is quick and easy to install requiring far less time and labor.

Carpeting acts as an insulator and is soft and warm underneath your feet.
Who will occupy the carpeted areas?
Pet owners should consider the ease of cleaning up after an accident.   Laminates might be a better choice.

Are there young children in the home?   Toddlers are prone to falling and carpet will cushion the impact.  

Families that move frequently might consider return on investment when selling a home.    Buyers these days prefer hardwood.    Carpeting won't command the same return for your investment.

Individuals with allergies need consider that carpeting collects dust, pet hair and other debris.   When properly maintained carpet can keep these contaminants from easily becoming airborne.   Regular and professional carpet cleaning is recommended.
 What areas will I be carpeting and what are my expectations?
 A high traffic living room or hallway might require more durable and tougher face fibers, providing greater resistance to stains.   In these areas a stain resistant nylon may be a good choice.
In bathrooms, sun porches and laundry rooms susceptible to moisture, cleaning chemicals and or direct sunlight, olefin carpet would be a better choice.   It has superior resistance to bleaches, damage from moisture and color fading.   Olefin doesn't last as long as nylon carpeting and you will usually see this type of carpeting in pool houses, basements, or other spaces that are not heavily used and that do not receive heavy foot traffic.
 Looking for a carpet that ranks in strength between nylon and olefin carpet and has a very low price tag.    Consider polyester, it is non-allergenic, sheds moisture and resists moths and mildew at a lower cost than wool or nylon. While it's susceptible to pilling, shedding and oil-based stains, it otherwise cleans fairly easily.

The

Carpet Buyers Handbook

is an excellent reference for choosing the correct face fiber based on particular applications. 
 When is a good time to purchase my new carpet?
Look for sales or slow periods to get a good deal.   However installation is another consideration.    Most "off-gassing" of new carpet occurs within the first 24 hours or so.   Schedule carpet installation when the weather is a bit warmer so you can open the windows for some air movement.   Properly ventilate with good air exchange for approximately 48 to 72 hours.   The new carpet smell should dissipate within this time.
Where should I purchase my carpet?
Preparing yourself by understanding who, what, when and why will help you choose where you buy.   At least you will be able to tell if the salesman is knowledgeable or just trying to make a sale.

Get referrals from friends and relatives.   Check with the Better Business Bureau.

In Hazleton PA and surrounding areas, the professional staff of

Bonomo's Carpet and Floor Covering

is a trusted name for sales and service.